Smart Room and smart Guests:
UV room desinfection automation
A hotel chain is looking for a solution which can help them to do the disinfection process with the help of UV in an independent manner.
The disinfection process is planned to be conducted in a room once the guest checks out and before it is allocated to the next guest.
The UV operation of typical room has below equipment operations:
Switching ON the UV Light for a certain period.
Louver operation.
Filter fan operation.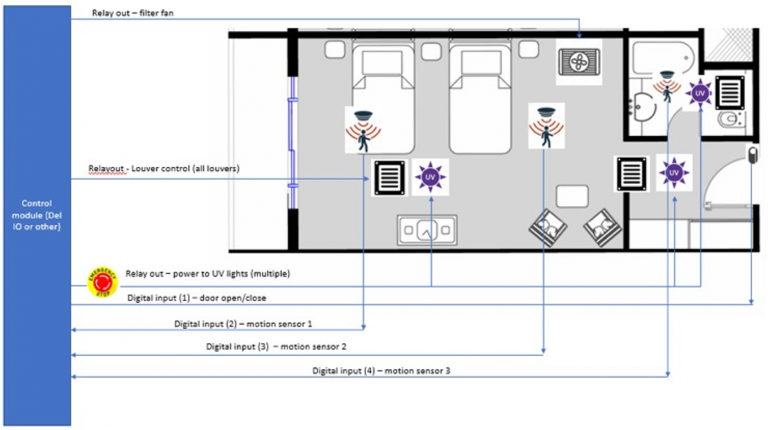 The direct exposure of UV light to human can be dangerous and system shall make sure that there is no human presence nearby during the UV light operation.
Let's Start your Digital Journey