B2B Collaboration Platform For a Retail Service Provider
One of the prominent Retail Management System provider for baby items in Belgium was looking to have a collaboration platform for its retail customers and suppliers. Without such a platform, the services were fragmented as well inefficient. 
Outcome and Benefits Delivered
The Business Context and Challenges of the Customer
Our client is a retail ERP solution provider for baby products within retail stores. 
As the business at stores grew, workload to communicate with the suppliers also grew exponentially. The  ERP system has e-collaboration mechanism with the suppliers, such as using email and sharing spreadsheets etc. However, the system was unable to share information in "real time" and several manual steps were involved, making the operations time consuming, error prone as well inefficient.
Client was looking to provide a complete solution to its customers (retail shops) that will enable near real-time collaboration with their suppliers. The solution should eliminate manual operations, automate the order management,  and provide real time visibility to the supplier's inventory.
The customer was looking for a very short time-to-market so that they can deploy the solution on or before the festival and holiday seasons ahead. 
Overall System Architecture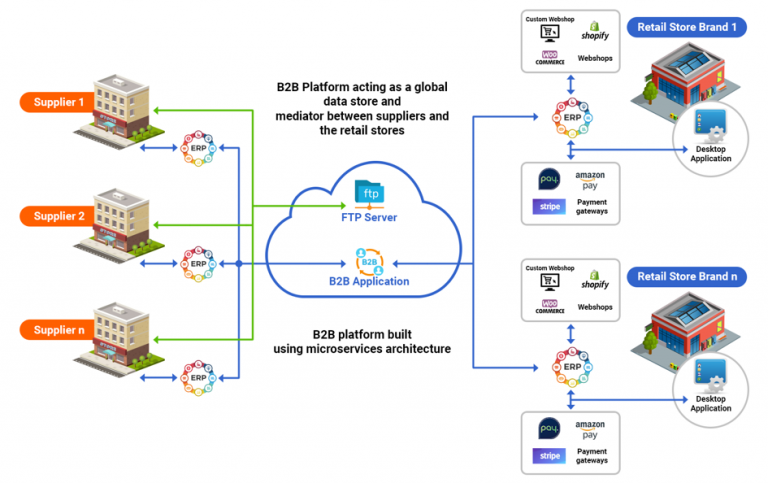 Let's Start your Digital Journey